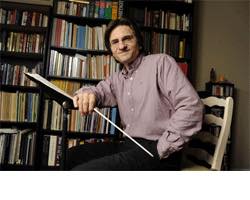 Please join Sabatino Vacca as he discusses Puccini's Madama Butterfly. Sabatino will explore the music of this tragic opera and why it has captured the hearts of audiences worldwide for decades. Audiovisual examples will be presented. Don't miss this lively interactive discussion and the opportunity to learn more about one of opera's most tragic figures.
This event is being held in partnership with the City of Burlington Mundialization Committee -Apeeldoorn subcommittee.
Please call 905-639-3611 to register.