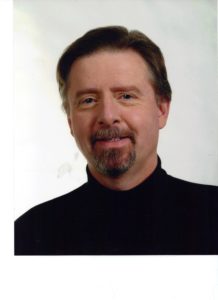 Henry Irwin appeared recently as Marcello in Puccini's La Bohème, and as Sharpless in Madama Butterfly at the Richmond Hill Center for the Performing Arts with Opera Belcanto of York. He was Count Di Luna in Il Trovatore with Coro Verdi and with the concert group Opera by Request, where his Puccini roles also included Baron Scarpia, Lescaut, Michèle and Renato. He performed Mr. Ford in Verdi's Falstaff with Tryptych Productions at the Ford Centre in North York, and also with Tryptych he sang the title role of Oberto in the Canadian premiere of the Verdi opera by the same name.
Mr. Irwin's oratorio appearances are as bass soloist in the Mozart Requiem, the Fauré Requiem, Haydn's Creation, Dubois' The Seven Last Words of Christ, and the Dvorak Stabat Mater, with various orchestras.
He has performed  the role of Simone before with The Cathedral Bluffs Orchestra. Henry Irwin makes his home in Cheltenham, Caledon.